Telegram Compared to WhatsApp. Which messaging app should I use?

next smm
It Takes 3 Minutes to read this article
---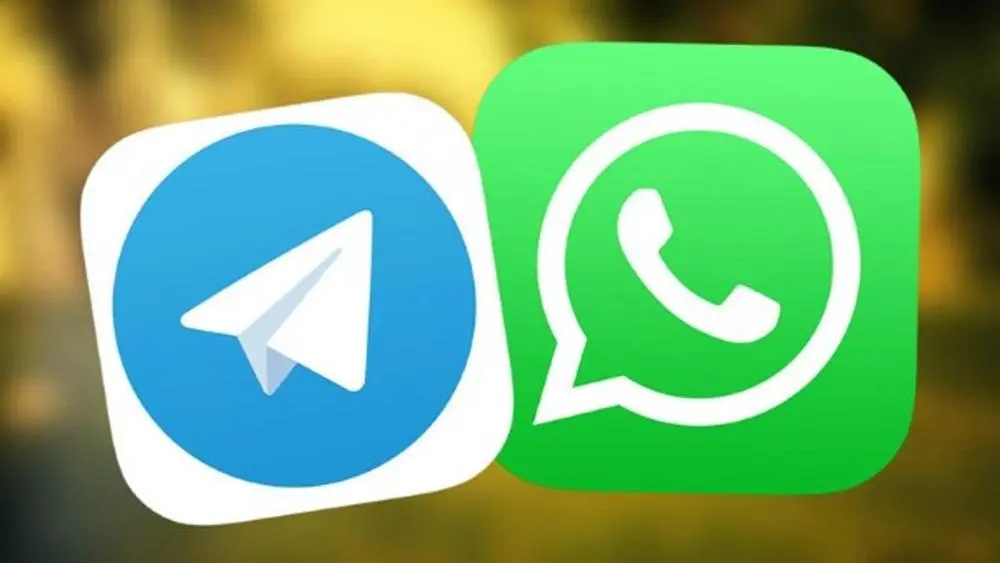 Instant messaging apps provide users with the ability to send text, images, and voice notes with the tap of a finger or the scroll of a mouse. Telegram and WhatsApp are two messaging apps popular for their widespread use: these apps are almost always placed side by side whilst users debate which is better.
As a self-confessed mobile app tester, I will be sharing my personal opinion on the Telegram vs WhatsApp debate. My comparison will be based on origin, functionality, and my experience with using both apps.
The History of Telegram and WhatsApp
Instant messaging apps have not always been this popular: the launch of the AOL messenger in 1997 was the game-changer that encouraged the development of more platforms that enabled users to communicate in real-time. Before then, there was Talkomatic in 1973 and PartyLine in 1971.
Instant messaging platforms helped registered members send messages faster in chat rooms, but later became the mainstay of online communication as the years passed.
Telegram otherwise known as Telegram messenger was launched by two Russian brothers, Nikolai and Pavel Durov in August 2013. These brothers also created a messenger called VK which they left in 2014 due to political issues. Telegram was created to provide free online speech and challenge the primacy of WhatsApp.
It is one of the most popular instant messaging apps, having 500 million users and projected to reach 1 billion users in 2022.
WhatsApp or WhatsApp messenger is about four years older than Telegram: It was founded by Brian Acton and Jan Koum after the pair left their jobs at Yahoo! The platform was initially used to communicate by status, but phone number registration was included and WhatsApp became an instant hit.
It is one of the most popular apps in the world, having up to 2.5 billion users around the globe. WhatsApp is currently more used than Telegram and it was acquired by Facebook for a whopping $19 million US Dollars.
Is Telegram more secure than WhatsApp?

Telegram, owned by Russian-born Pavel Durov, is just as popular as WhatsApp with around 500 million users.
Durov hasn't been shy about down-playing the security of WhatsApp and other rivals, even claiming WhatsApp is dangerous to use and that Telegram offers better privacy for its users.
However, what most people don't realise is that, unlike WhatsApp, Telegram only provides end-to-end encryption for two-person 'Secret Chats.' By default, messages don't benefit from that level of security, which means you could assume they're private when in reality, there's a possibility someone could see them.
That's because they're only encrypted (meaning your messages are turned into gibberish to anyone trying to read them) between the user's device and Telegram's servers. But they're not encrypted on those servers. The risk of someone hacking those servers and reading your messages is low, but it's there.
WhatsApp, on the other hand, offers end-to-end encryption for chats between two people as well as group chats and, now, chat backups as well.
Should I switch from WhatsApp to Telegram?

So, you now know that WhatsApp is – overall – a more secure option for sending messages, photos and videos than Telegram, especially if you chat in groups a lot. It also gives you the same end-to-end encryption for voice and video calls.
The only reasons you might still be considering leaving WhatsApp behind is because you still don't trust it, or you dislike the amount of data collection outside of those encrypted messages. That, plus the fact that Telegram doesn't limit you to using it on a single phone like WhatsApp does (though you can now use WhatsApp on up to four companion devices.)
Of course, it's worth bearing in mind that although Telegram is just as popular in terms of users, those might not be the same people you see on WhatsApp, and so if you do switch, you may need to persuade your friends and family to install Telegram as well.
---
Thanks for review
Your comment has been submitted and will be displayed after approval.

Login to your account to chat with users.