Why Telegram gained 70M new users in just one day

next smm
It Takes 3 Minutes to read this article
---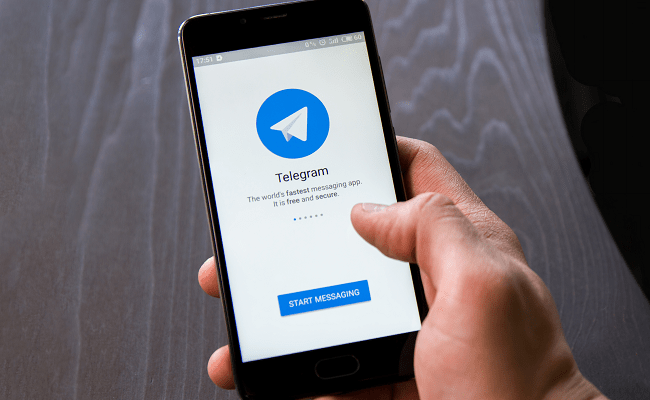 When WhatsApp went down for four hours this weekend, nearly 5 million people signed up for messaging service Telegram. The app skyrocketed to the top of the App Store charts, and is now the top free app in 46 countries from Germany to Ecuador. In the US and several other countries, the app is no. 1 in the social networking category, ahead of Facebook, WhatsApp, Kik, and others.
It's not immediately clear why Telegram emerged as the alternative of choice following WhatsApp's downtime. Users could have switched to Kik, or Facebook Messenger, or LINE — all of which have hundreds of millions of users. There's seemingly something different about Telegram. Its rise isn't only due to WhatsApp's acquisition and subsequent downtime. "We have been the no. 1 app in Spanish, Arabic, and several Latin American app stores for several weeks before the Facebook deal happened," says Telegram's Markus Ra. "The growth was there — so the WhatsApp acquisition and problems merely multiplied the effect across all affected countries." According to app analytics site App Annie, Telegram started truly gaining steam on February 17th, days before the WhatsApp news even hit.
Built by the pioneering Durov brothers behind Russia's largest social network, VKontakte (also known as VK), Telegram is a messaging service combining the speed of WhatsApp with Snapchat's ephemerality and advanced new security measures. WhatsApp might have heralded the first time we heard of Telegram, but it certainly won't be the last.
70 million new users is an increase of over 10 percent compared to the 500 million monthly active users Telegram had as of January this year, the last time it reported a similar surge in new signups. Coincidentally, this last increase in users was also helped by problems at Facebook. In January, WhatsApp mishandled the introduction of a new privacy policy, leading to concerns that it would be sharing private user data with parent company Facebook.
"FOR THE NEW USERS I'D LIKE TO SAY THIS – WELCOME TO TELEGRAM"
Although Durov claimed that Telegram "continued to work flawlessly" in the face of its "unprecedented growth," he admitted that "some users in the Americas may have experienced slower speed than usual as millions of users from these continents rushed to sign up for Telegram at the same time." Signal users were also experiencing issues where they weren't able to see all of their contacts.

Telegram is interesting not just because of its stringent security standards, but also because it allows any developer to build a Telegram client of their own, and even for desktop computers. Most new messaging services today, including WhatsApp, build one-size-fits-all messaging apps and lock out third-party developers. It's hard to blame them, since maintaining one federated language and security paradigm across dozens of apps is difficult. Also, making money off of a platform takes more thought than making money off a simple paid app. Yet, the Durovs' VKontakte found a lot of success letting developers build alternate versions of its site. More importantly, Telegram operates as a non-profit organization, and doesn't plan to charge for its services.
"For the new users I'd like to say this – welcome to Telegram, the largest independent messaging platform," Durov wrote. "We won't fail you when others will." Telegram has long courted WhatsApp's 2 billion users, and earlier this year added the ability to import WhatsApp chat histories in a move designed to help users switch from the Facebook-owned messaging service. Over the course of this year it's also added other feature focused on video calling and live streaming, although it still doesn't offer end-to-end encryption by default unlike Signal and WhatsApp.
---
Tags
Thanks for review
Your comment has been submitted and will be displayed after approval.

Login to your account to chat with users.