The Ultimate Guide for Instagram Reels in 2022

next smm
It Takes 4 Minute to read this article
---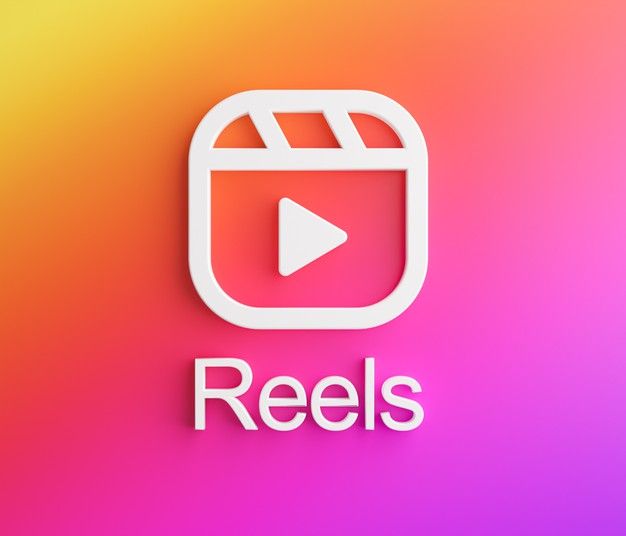 Instagram Reels is the secret to viral growth on Instagram right now.

We're sharing everything you need to know about Instagram Reels in this ultimate guide:
Since introducing Reels to the Instagram channel last year, it was observed engagement grow by 280%
First, we want to know What Are Instagram Reels?

Instagram Reels is a brand new Instagram feature for users to create 15-second video clips set to music and share to their Stories, Explore Feed, and the new Reels tab on a user's profile.

How to Use Instagram Reels For Business
Instagram Reels are a new way to build your community and grow your reach on Instagram. Reels make it easy to build genuine relationships with your customer base and strengthen the community you're trying to build. They are also a fun and engaging way to share viral snippets with your audience.
Here are three ways you can use Instagram Reels in your marketing strategy:
Create content that's authentic and resonates with your audience. Instagram Reels are a fast, fun way to create captivating, unique content packed with special effects. This is a fantastic opportunity for businesses to show a more human aspect of their brand.
Share educational content. Use Reels to teach your followers something new. Show them how to save money more easily, or how to take the perfect photo.
Show off your products and services. Increase your brand awareness and build your sales by using Reels to demonstrate what you have to offer.

Instagram Reels Video Spec — Aspect Ratio
The overall video size for an Instagram Reel is 1,080 pixels x 1,920 pixels, which is a 9:16 aspect ratio. This is the same as Instagram Stories, IGTV, TikTok, and YouTube Shorts. You will want to start with a video in this size, but then also plan where your content is positioned based on the other three important specifications below. One important note — on some phones the edges are cut off at about 35 pixels from the right edge and left edge. This includes the iPhone XS and several other medium-sized phones. You will want to plan your video in all views to allow for this.

How to Find and Add Audio to Instagram Reels
Struggling to find, save and add music to your Instagram Reels?
You're in the right place.
Instagram recently rolled out new features that make it 100x easier to create a Reel to the music or sound you want.
Whether you're looking for the perfect song to dance to or you're in the mood to lip-sync to an iconic quote — this guide will help you find and add the perfect soundtrack to your Reels.
Why Can't I Access Instagram Reels Music?
If you notice your account doesn't have access to the entire Instagram music library, this could be due to your location, account type, device settings, or business account category.
The majority of business account categories have a restricted library due to copyright terms and conditions, but "Entrepreneur" categories have full access.
If you still don't have access to Instagram Reels music, there are ways to work around it.
Either record original music and audio or edit your video outside of Instagram Reels.
New Instagram Algorithm Updates in 2022
As we've covered, Instagram is constantly making algorithm adjustments to deliver the best experience for app users across the globe.
Here's every major new Instagram algorithm update that's happened in 2022 (so far):
The introduction of "Following" and "Favorite" Home feed views to provide more customized experiences (with less algorithmically suggested content)
More suggested content in the default Instagram Home feed view (favoring Instagram Reels in particular)
Prioritization of original content (The algorithm will favor content that hasn't already been shared by someone else on the app)
De-prioritization of content that contains visible watermarks from other apps
Improved content categorization. Instagram's algorithms are getting much better at identifying what an image or video is about based on keywords and content. Hashtags are less important for content categorization (but are still valuable for direct search)
How to Earn from Reels With Instagram Reels Play Bonuses
According to Instagram, "Reels Play bonuses are opportunities for creators to earn money directly from Facebook and Instagram for creating content that their communities love."
It's simple: creators can make money based on the number of plays their Reel gets.
As long as you have a business or creator account (and access to the program) all you have to do is share Reels on Facebook and Instagram. Instagram will pay out on Reels that get at least 1,000 views over a 30-day period.
NOTE: The Reels Play bonus program is currently only available to select creators in the US.
Thanks for review
Your comment has been submitted and will be displayed after approval.

Login to your account to chat with users.